If creating digital content is on your mind we need to chat. I have a Content Creation Checklist started, but could use some help completing it.
There are somethings you should consider before investing time and effort:
Is the content engaging? Neither teachers nor students want passive content when online.
Is your content chunk-able? Chunking for online is different than face-to-face, but easy once you get the hang of it.
Does your content look the same (or better) when accessed from a mobile device?
Is your content hardware-agnostic? If Apple doesn't play well with Flash, you shouldn't be creating anything in Flash.
Is the look and feel a contemporary, fresh-looking, lean design? Not expensive, but contemporary. Because that is just about design, not software; you can do contemporary in PowerPoint.
Have you balanced the predictable with the novel? Because that's an art form – good for you.
Are you free from copyright anxiety? Teacher-to-teacher, if you made it with your school's time, software, or hardware – then it is theirs.
I cannot give you more detail than that, but Renee Hobbs can and she is an expert!

Content Creation Checklist
When creating content for students what are your guiding thoughts?
Feb 06, 2016 - theelearningcoach.com -

36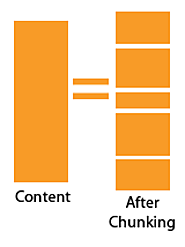 Chunking refers to the strategy of breaking down information into bite-sized pieces so the brain can more easily digest new information.
Feb 06, 2016 - geteducated.com -

36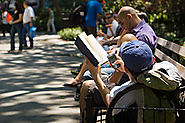 5 easy strategies and techniques online teachers can use to boost online student engagement and morale
Feb 06, 2016 - td.org -

43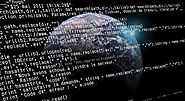 Whether learning is accessed via a smart phone, tablet, or desktop, device-agnostic content will dynamically adjust to the demands of the browser and screen size. And even with its limitations, HTML5 is still probably the easiest way to develop cost effective cost-effective content.
Feb 06, 2016 - econsultancy.com -

30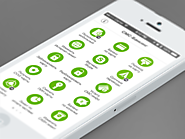 Some of the best web and mobile app designs have a very limited colour range. Two or three colours can be more than enough, and I find that a restrained approach to colour works especially well on de-cluttered interfaces.
Feb 06, 2016 - pinterest.com -

34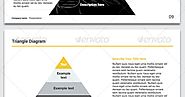 This Pin was discovered by Michelle Jacques. Discover (and save!) your own Pins on Pinterest. | See more about Presentation, Templates and Presentation Templates.
Feb 06, 2016 - amazon.com -

30
Copyright Clarity: How Fair Use Supports Digital Learning - Kindle edition by Renee Hobbs. Download it once and read it on your Kindle device, PC, phones or tablets. Use features like bookmarks, note taking and highlighting while reading Copyright Clarity: How Fair Use Supports Digital Learning.
What should I add? Comment here or add it to my Listly.